Last Saturday I had a wonderful opportunity to visit the Open House Event at PAWS.  I didn't really know much about them until the Butte Fire last year.  They weren't threatened by the fire, but they were mentioned in the news frequently.  So what is PAWS?  PAWS is a wildlife sanctuary for animals used in performing arts, zoos and privately owned.  It was founded by 2 former animal trainers for movies and television who were sickened by the practices in the industry.  Pat Derby, one of the founders wrote a heart wrenching book The Lady And Her Tiger.   Because of the book, and later lobbying there are now stricter controls in place aimed at protected animals used in show business.  In the last 25 years, entirely by private donations they have expanded and grown to take in more animals, and upgrade their facilities.  Ark2000 was the site of their open house, and is home to elephants, lions, tigers and bears.  Oh my!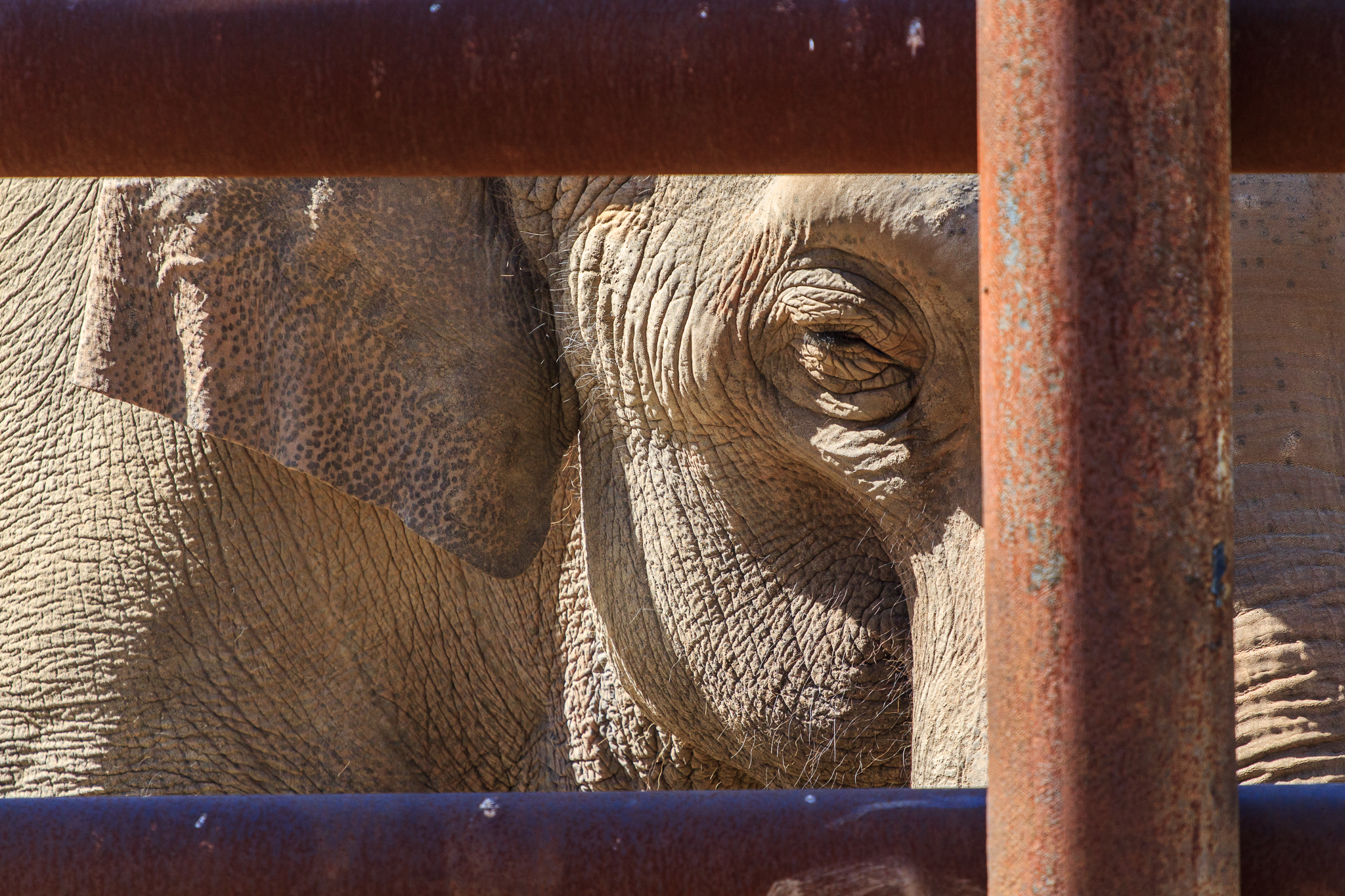 This is Nicholas! He was born in captivity at a facility who breeds and trains exotic animals for circuses.  At two years old he was removed from his mother and trained to ride a tricycle.  By 5 years old he refused to ride anymore and was deemed "difficult".  He was stuck in a tiny enclosure with another elephant, Gypsy for 9 years until they were both released to PAWS.  While they had to be separated because of hormones (Nicholas was growing up!).  But they are still able to see each other and talk through the fencing.
One of my favorite stories of the day was about when Wanda and Gypsy first met.  When they are introducing new animals they take great care to do it gradually, as to not harm or stress the animals.  But when they were first brought together they ran towards each other, trumpeting their greetings and intertwining trunks when they got close enough.  And peeing.  It's polite to pee when greeting other elephants!  When reviewing old circus footage, researches from PAWS discovered they had been together 20 years ago.  And being elephants, they remembered each other.
Pictured at right is Brian Busta along with Nicholas in the background.  At each of the tour stops there was someone on hand to talk about the animals, their care, history and the facility itself.  The fencing for the elephants has to be incredibly strong and durable.  And that comes at a cost of roughly $200 a foot.  The fencing for the first phase of construction was $1,000,000.00.  At Ark2000 each animal has room to forage, exercise as well as socialize with other elephants.  The barn you see in the background is one of several on site.  They have a barn for the Asian Elephants and another for the African Elephants.   They include special sleeping stalls designed for the elephants, most of them come to PAWS with arthritis and other issues from being kept in cramped cement quarters for so long.  They even have an indoor therapy pool in one of the barns.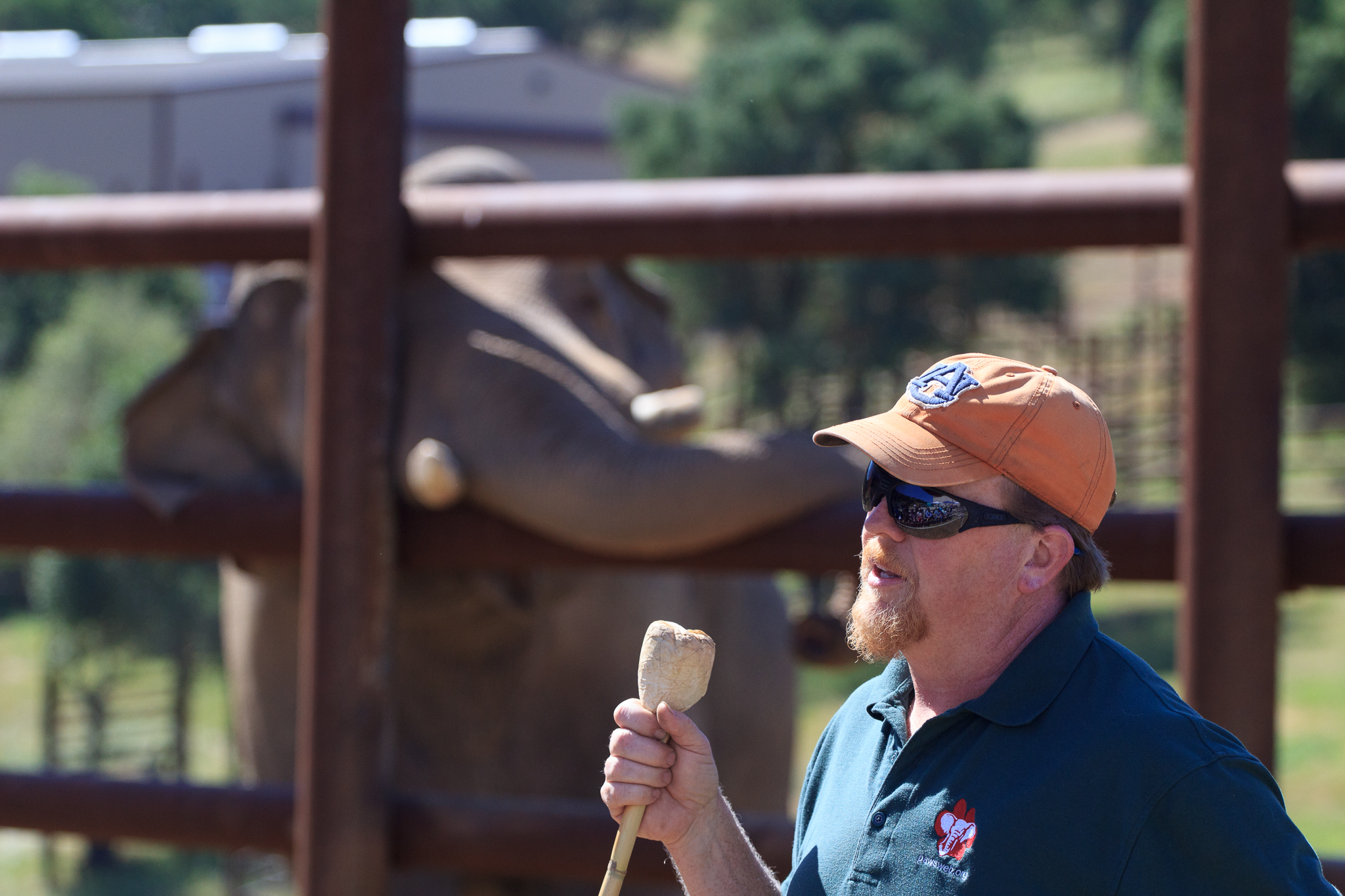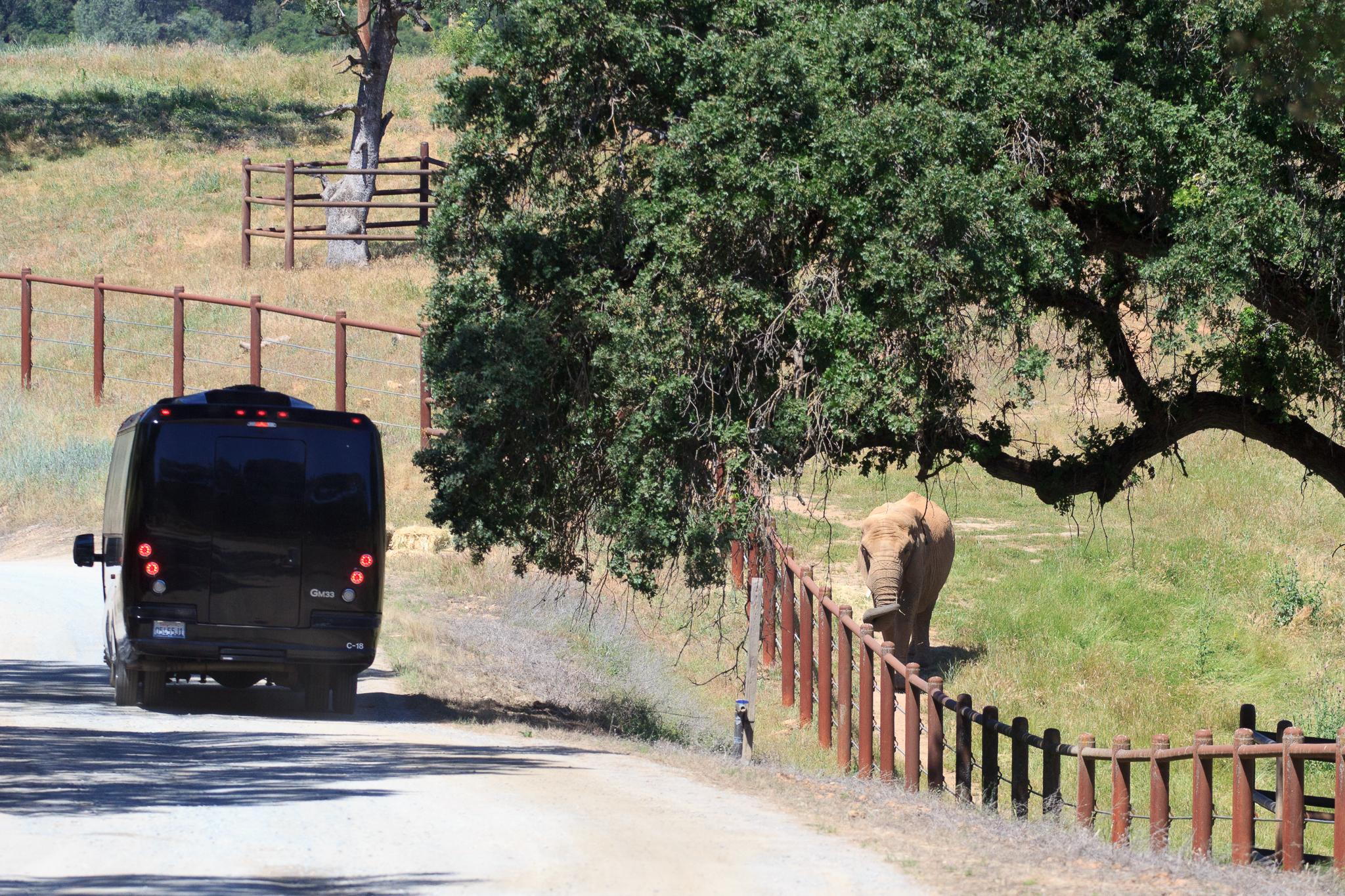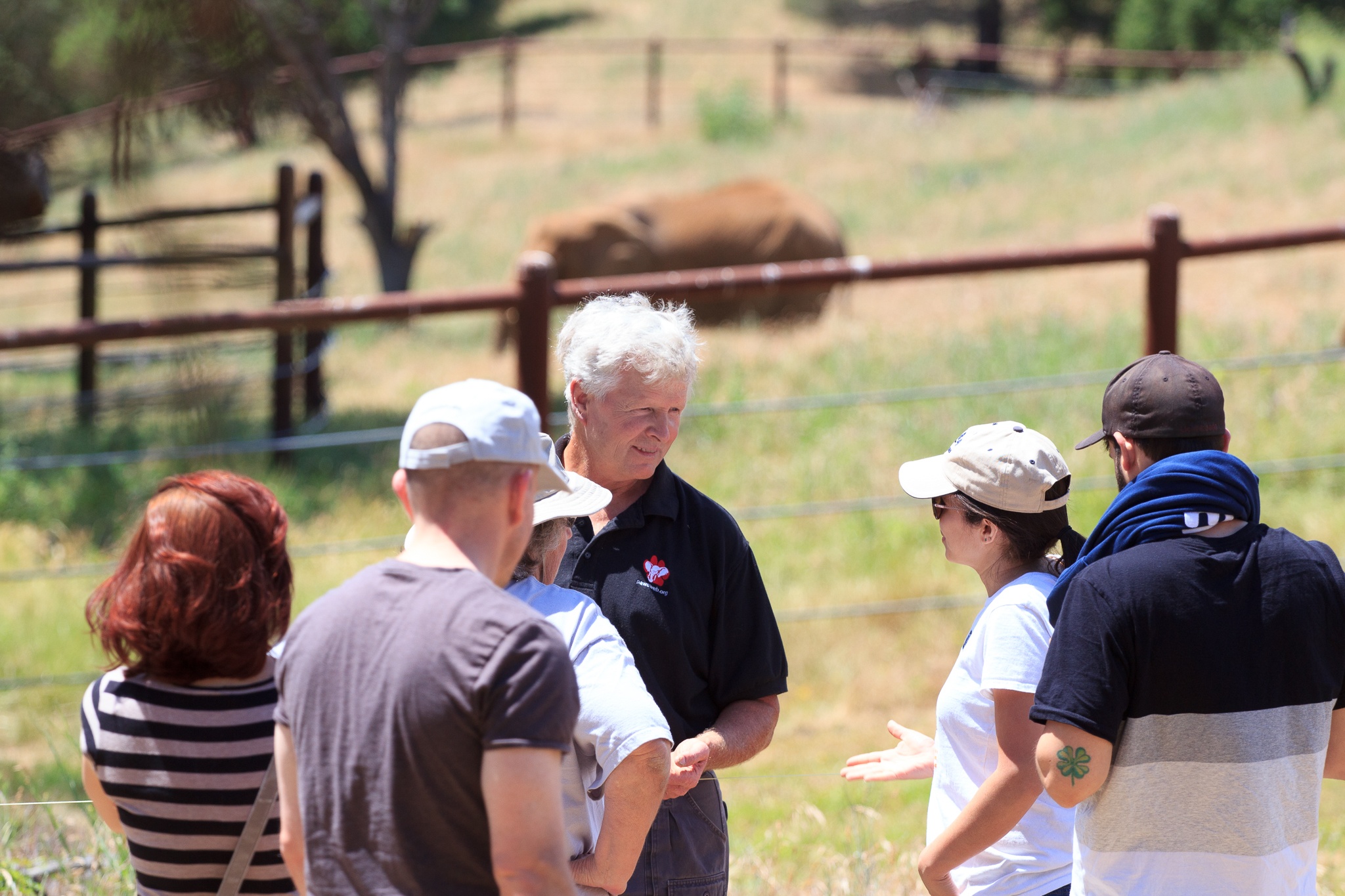 Due to limited parking near the animals homes, and to lessen the stress on them we parked at the edge of the property and rode shuttle buses to the various locations.  Each bus also had a docent on board to talk about the animals, and while we couldn't get out at each place, we were able to see all the animals.  The sanctuary is for the animal's comfort and happiness, not ours.   Pictured above right is Ed Stewart, one of the founders of PAWS.  I think he had endless amounts of fantastic stories about all the animals they've taken in.  It was a joy listening to him, and seeing his passion for the animals.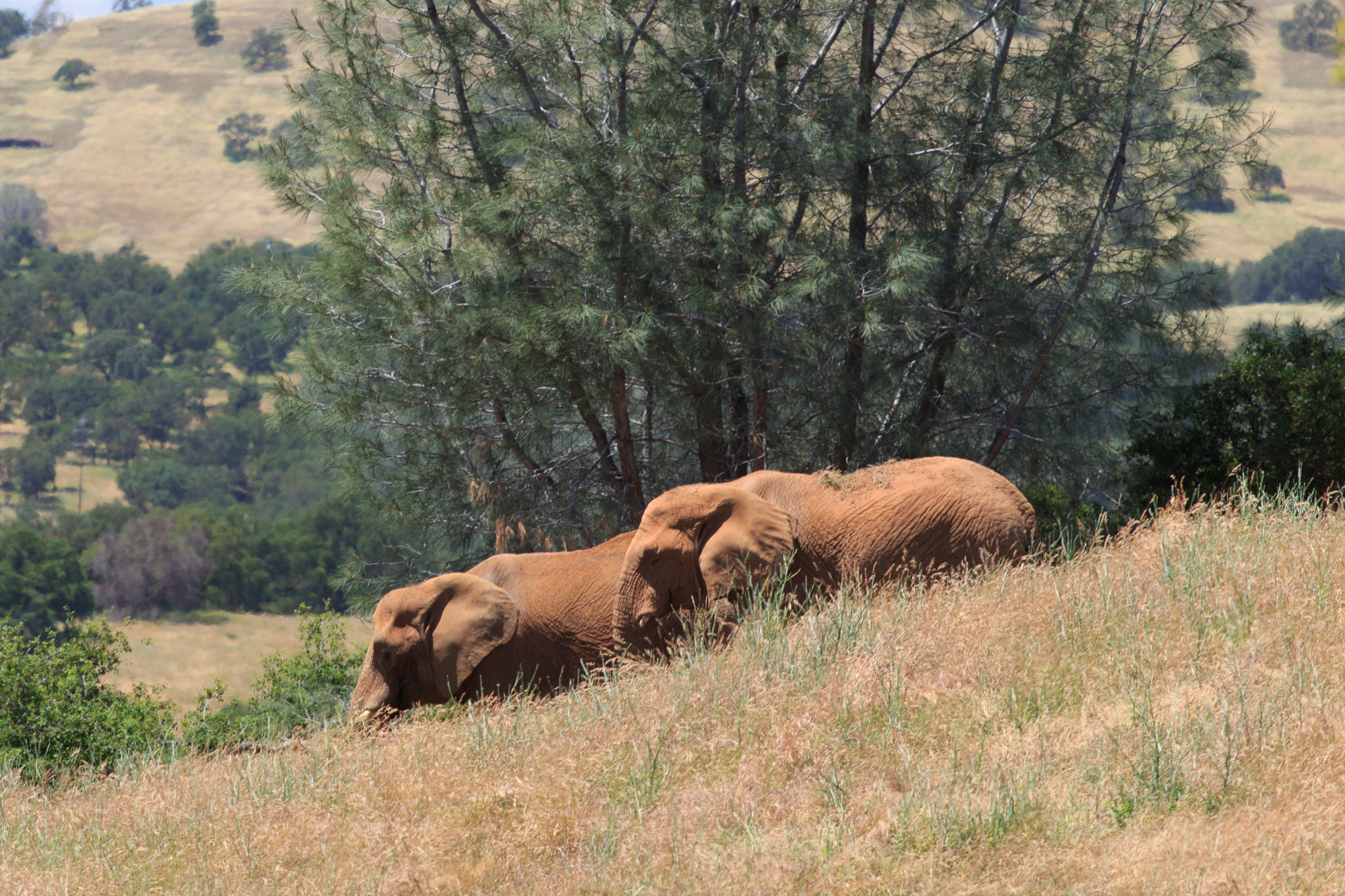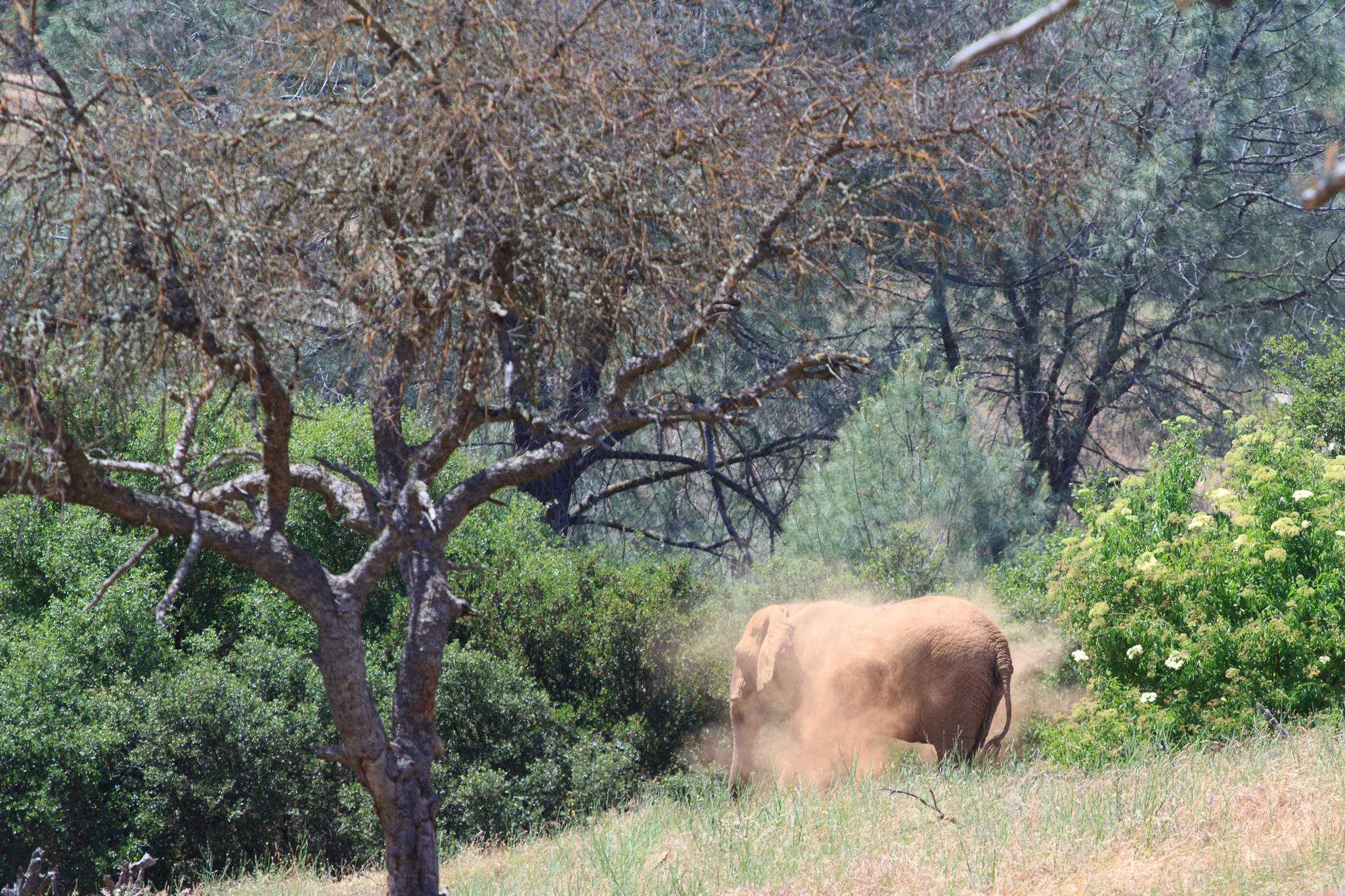 PAWS relies entirely on donations.  Please click to see all the ways to help out either financially or volunteering time.
I am so glad I went to the Open House!  They only have a few each year and they sell out quickly.  Check out their calendar for then next one!  And please take the time to read through all the information on their website.  There are detailed histories of each animal, and the Sanctuary itself.  They not only work hard to provide a safe haven for animals mistreated in captivity, but they work hard to prevent more animals being captured.  It is very difficult to impossible to reintroduce captured animals back to the wild.  Many of the inhabitants of PAWS were born in captivity.  They never learned how to defend themselves or find food and water.  They've also been exposed to many diseases and could pose health risks to native populations if released.  Like the baby bison recently captured, they also face rejection after being around humans for even a short time.